Plan your Arctic holiday in Senja today
Experience life under the northern lights and midnight sun
Senja Island is Norway's second largest island, covering a vast distance of almost 1000 square kilometers. This beautiful island is famous for jagged mountain peaks, sleepy fishing villages, incredible white sand beaches and expansive pine forests.
Senja is a paradise for nature lovers, photographers, hikers, and activity enthusiasts of all kinds. In winter and spring adventurers can enjoy ski-touring, cross country skiing (all levels possible), snow shoeing, cod fishing. Summer and autumn seasons are perfect for hiking, cycling, long walks along endless beaches, berry and mushroom picking, and so much more.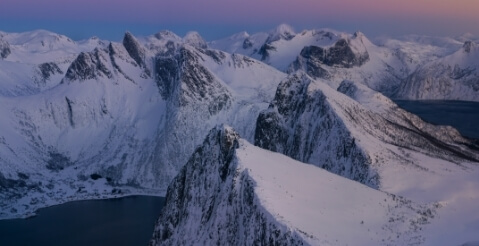 HOLIDAY RENTALS
Rentals at three idyllic locations
COFFEE ROASTERY AND CAFE IN STONGLANDSEIDET
Damn good coffee. Always ethically sourced.
Visit our online shop or come by Senja Roasters Cafe in Stonglandseidet